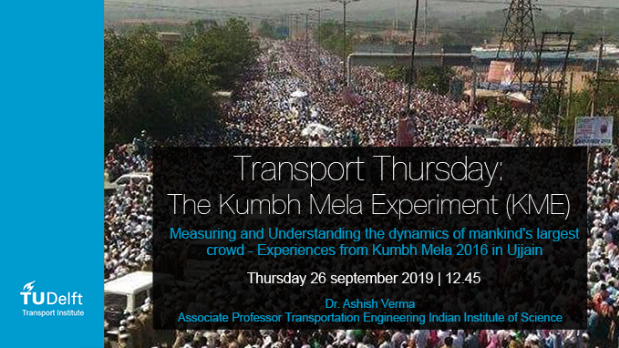 Mankind's largest crowd – The Kumbh Mela Experiment
The large religious events in India have always thrown un-imaginable challenges of managing super dense pedestrian movements within a limited area. Kumbh Mela is a mass Hindu pilgrimage of faith in which almost 100 million Hindus gather to bathe in a sacred river.
The safe mobility of pedestrians and crowd management during these events has always been a matter of concern for organizers and government authorities. With the aim to gain more fundamental understanding of pedestrian dynamics in mass gatherings and using that knowledge to make such events safer, a major international collaborative research project called Kumbh Mela Experiment (KME) has been recently undertaken.
Dr. Ashish Verma of the Indian Institute of Science will present the findings at 'Transport Thursday', 26 September 2019, TU Delft.
– The leading Research group on Mobility, TU Delft organises this event. More about this event –