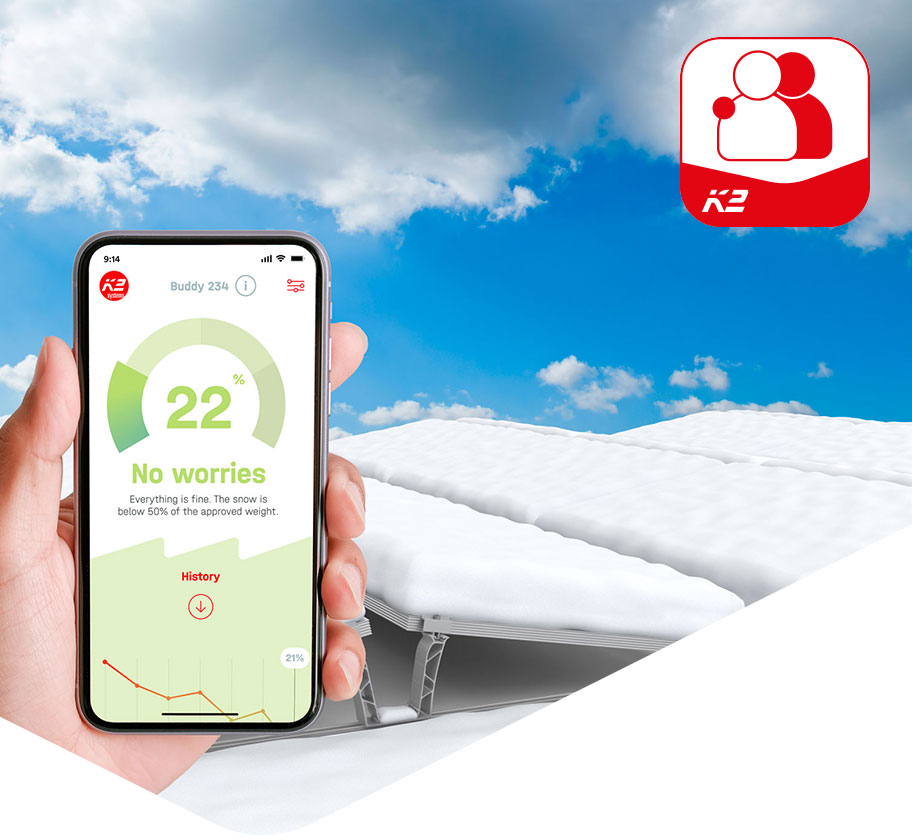 K2 Systems launches K2 Buddy at Intersolar
The German K2 Systems, supplier of installation-friendly mounting systems for PV Systems introduces the K2 Buddy at Intersolar Europe.
Heavy weather events are occurring more and more frequently. In this context, heavy snowfalls in particular can have a negative impact on PV systems and affect their service life. In combination with the use of larger modules with lower load limits, this can lead to damage to the modules, higher maintenance costs and lower electricity yields. With K2 Buddy, installers can ensure the safety of their PV systems even in snowy regions and avoid unnecessary maintenance. This means more profitability for installers and more safety for customers.
More on K2 Buddy by K2 Systems