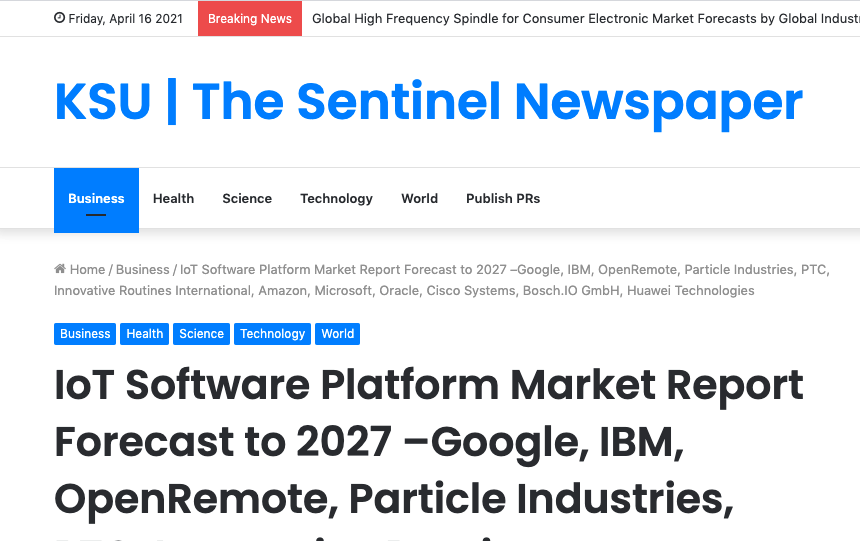 OpenRemote listed #3 in IoT Platform Market Report
KSU | The Sentinel Newspaper announced its IoT Software Platform Market Report Forecast to 2027. In their report they examine different global regions. Different leading key players are profiled to get better insights about the top level companies. In this report, OpenRemote is included and listed among the other big players: Google, IBM, Particle Industries, PTC, Innovative Routines International, Amazon, Microsoft, Oracle, Cisco Systems, Bosch.IO GmbH, and Huawei Technologies.
To access the full report see KSU | The Sentinel Newspaper.