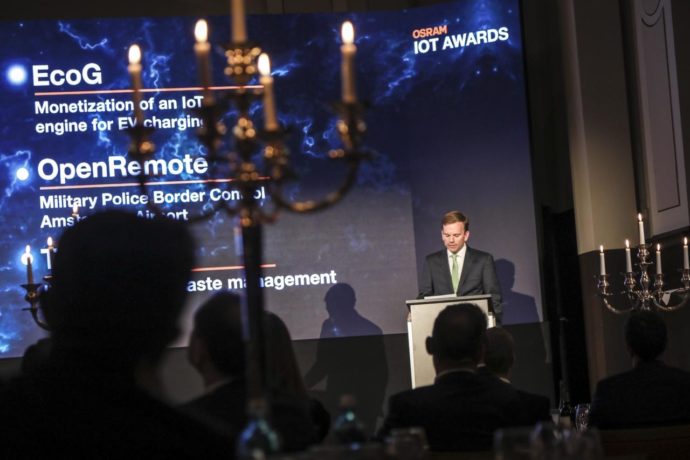 Osram IoT Awards
OpenRemote Finalist at OSRAM IoT Awards 2019.
Congratulations to EcoG for winning the OSRAM IoT Award in the category "Logistics and Industry"!
OpenRemote was in Berlin for the OSRAM IoT Campfire and Award Ceremony, where we got to meet many interesting and groundbreaking companies, such as foldAI, Konux, andAIGrow. Although we didn't win in the end, it felt very good to be in the same room as Osram. Thanks OSRAM for organising!
– OSRAM IoT Awards 2019 – More about this award –